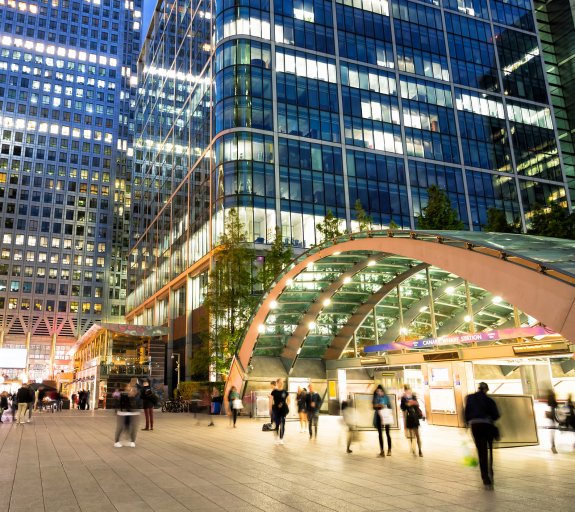 China: a way out of real estate predicament
29 August 2022 (5 min read)
---
The unfolding crisis in China's real estate market has put tremendous pressure on an economy already struggling against the COVID-19 pandemic. The latest data for July shows no signs of improvement. The easing of local policies has so far failed to arrest the market decline, and Beijing has shown little inclination to alter its "housing is for living, not speculation" stance. Furthermore, recent instances of mortgage suspension suggest that contagion risks from the real estate crisis cannot be underestimated.
In our March publication "China Property: this time is different", we discussed the fundamental changes in the real estate market and warned of a delicate policy balance for correcting the deep-seated market imbalances. A brutal adjustment is now underway and pains are felt across real and financial sectors, investors are looking to Beijing for a way out of the current predicament.
Below we offer some thoughts on the likely policy focuses across horizons to redirect the market onto a sustainable path.
Short-term focus on managing contagion risks: We think the insistence on "housing is for living, no speculation" suggests that Beijing is prepared to endure a painful adjustment. A wholesale bailout of the sector – to kick the can further down the road – appears less likely than previous market downturns. Hence, the near-term focus of the authorities is likely not terminating the adjustment but managing its fallout.

Recent incidences of homebuyers halting mortgage payments are evidence of the crisis spreading to the wider economy and society. While the scale of the problem looks manageable, the risk of the situation snowballing into a bigger crisis cannot be ruled out. Besides the economic damages, the knock-on effect on homebuyers' confidence and social stability – given over 60% of household's wealth is tied to real estate – needs to be considered. So far, the concerted actions taken by the financial regulators, local governments, banks and bad-debt management companies appear successful in diffusing the ticking bomb.

However, the job of risk management is far from over. The collapsing property market has inflicted pains on many related industries – ranging from steel and cement at the upstream to construction, to sales of furniture, appliances and home decoration at downstream. Beijing's infrastructure push has picked up some slacks in building materials, while consumption coupons for big-ticket items have cushioned the shock in some downstream sectors. However, these offsets remain incomplete against the severe housing market downdraft. Not to mention the local governments are struggling to fill a giant funding gap left by collapsing land sales. We think, in the coming months, Beijing's policy focus will remain on ringfencing the troubled developers and managing the spillover effects of the housing turmoil.  

Medium-term focus on replacing growth engine: Our previous study shows that the real estate sector, together with its upstream and downstream industries, accounts for about 25% of the Chinese economy1 . The rapid expansion of the sector has been a result of several structural tailwinds, including rapid urbanization, the need to allocate households' burgeoning wealth and financialization of real estate assets (the introduction of mortgage and the use of property as collateral for borrowing). Together these forces have grown the real estate sector into a pillar industry of the economy, a key store-hold of household wealth, a major counterparty to the banking system, and a critical transmission channel of countercyclical policies.

However, many of these tailwinds have started to ease, if not reversed, as the China's economic and demographic profiles change. For example, slowing population and urbanization growth means that sheltering demand has peaked. Investment, or speculative, demand is hampered by government policies and gloomy house price expectations. Households now have more options than property to invest their savings. And supply of housing has increased markedly in lower tier cities, thanks in part to recent shanty town renovation programs. A dramatic shift from excess demand to excess supply in the property market means that 1) it is now much more difficult to stimulate activity than during periods of supply shortages, and 2) real estate – as a structurally declining industry – can no longer be relied on as a sustainable engine of economic growth.

Therefore, the core medium-term task for Beijing, we think, is to find a replacement source of growth. In this regard, decarbonization as a long-term development theme could play a role. For a start, the investment needs to remold China's coal-heavy energy system are enormous. Measured in hundreds of trillions of RMB in the coming decades, the industry has the potential scale to offset lost growth from real estate. Second, the green transformation will impact all corners of the economy and society, creating potentially a larger spillover effect than the real estate supply chain. Finally, decarbonization is a long-term development theme, just like urbanization which benefited the property market. As a reminder, China's urbanization rate increased from 20% to 65% in the last forty years; and in the coming four decades, China needs to raise the non-fossil fuel share of its energy mix from below 20% to above 80% to achieve carbon neutrality.2  The scale, breadth and duration of the green transformation makes it a fitting candidate to plug the growth gap left by real estate.

Long-term focus on reshaping the housing market: the fundamental problem facing China's real estate sector is a strong increase of housing supply meeting structural declines in demand. Hence, any policies that encourage more supply – by boosting real estate investment to support short-term growth, or bailing out financially-unviable property developers – could do more harm than good for rebalancing the market. The fact that the sector is in a state of excess supply means policies need to gear towards stimulating demand.

And there remains strong demand for housing in China. Over the coming decades, it needs to accommodate 300-400 million people relocated from rural areas to cities to continue urbanisation. New construction is also required to meet people's upgrading needs and replace a sizable non-modern housing stock – which, if it's defined as construction done by non-professional-developers before the 1998 housing reform, could account for 40% of all properties, according to estimates.

The issue, therefore, is not that China lacks potential demand, but it lacks effective demand due to stretched housing affordability. Many top and second tier cities in China – where rural migrants want to settle in – are amongst the least affordable housing markets in the world, with current prices far out of reach for new migrants.

There are two ways to improve affordability. One requires declining house prices to restore market balance. It is hard to know where the new equilibrium level of house price is in China, but experiences of real estate crises in the US and Japan showed that markets tend to reach a bottom after 30-40% price adjustment from the peak. The difference between the two is that the US completed the adjustment in four years after the subprime crisis, while Japan did it in 20 years post the early 90s bubble burst, partly because of the Japanese government's reluctance to clear the market. Given the pervasive price regulations in China, Beijing needs to be careful not to repeat Japan's mistake.

The second way to improve affordability is by lowering funding costs of buying a property, via reducing mortgage down-payment and interest rates, or increasing government subsidies through the housing provident fund, etc. Plenty of these measures have been rolled out lately by local governments and banks, but with disappointing results because of their limited scales.

However, falling house prices can be a double-edge sword. While it improves affordability for potential buyers, it also erodes wealth of property owners. With China's home ownership at 96%, any official endorsement for a large house price decline could be met with a social backlash. Such is the difficult policy balance Beijing would have to strike.

So a necessary, long-term task for Beijing, we think, is to redesign China's real estate market. To meet the housing needs of low-income earners, China needs to expand its social, and government-sponsored rental, market to make housing more affordable. Part of this could be done by the government – or state-owned entities, such as SOE developers – buying surplus housing stock from troubled developers and turn it into social housing. This can help to expediate quality urbanization and assist financially-viable developers to get through a liquidity crunch – killing two birds with one stone. The private part of the market is then reserved for wealthy households seeking for more modern and higher-end estates. A dual-track design of the real estate market – similarly to that of Singapore – could be what's needed to redirect the sector onto a sustainable path.
Finally, it's worth clarifying that the categorization of short, medium and long term focuses is not a sequencing of actions – i.e. finding a replacement growth engine to property does not have to come after a successful containment of contagion risks. In fact, making progress on the former could be key for achieving the latter. Rather, it's an indication of time taken for Beijing to accomplish these goals – i.e. restructuring the gigantic real estate market will take much more time than dealing with a few mortgage boycotts.
4oCcQ2hpbmEgUHJvcGVydHk6IHRoaXMgdGltZSBpcyBkaWZmZXJlbnTigJ0sIEFpZGFuIFlhbyBhbmQgU2hpcmxleSBTaGVuLCBNYXJjaCAyMDIyLg==
4oCcQ2hpbmE6IERlY2FyYm9uaXppbmcgdGhlIGVjb25vbXnigJ0sIEFpZGFuIFlhbyBhbmQgU2hpcmxleSBTaGVuLCBBcHJpbCAyMDIxLg==