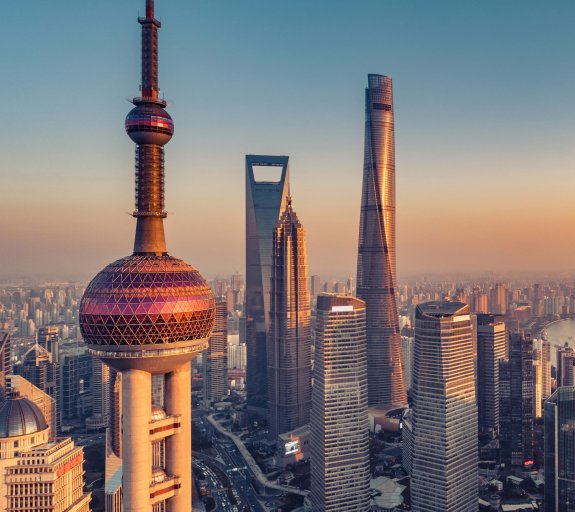 China monthly update: China and Emerging Asia Macro Outlook 2023
08 December 2022 (5 min read)
---
Full transcript:
Aidan: Hello, welcome to this special edition of our monthly video. My name is Aidan Yao. I'm the senior emerging Asia economist at the AXA IM.
In this video, my colleague, Shirley Shen, and I will discuss our macro economic and policy outlook for Asia in the year ahead.
Let's start with China.
2022 has been a challenging year for the Chinese economy, with the impact of rolling COVID-related lockdowns, exacerbated by a collapsing housing market and intense external headwinds. A sharp slowdown in sequential growth is set to make Beijing miss this growth target this year.
We think the economy will be buffeted by almost the same factors in 2023. In particular, the evolution of the pandemic and Beijing's response will be critical in determining the path of the economy.
The recently announced 20 measures to recalibrate Beijing's COVID strategy is consistent with our view of an accelerated adjustment to the pandemic response after the party Congress.
From here, we see the roadmap to reopening consisting of three phases:
Phase one focuses on shoring up China's medical defense through vaccination, approvals of antiviral drugs, adding more hospital beds and reshaping public opinion to ease fears of the virus. This is already under way.
Phase two puts the emphasis on relaxing the administrative controls, allowing for a gradual reopening of the economy internally, which we expect to be completed around the middle of 2023.
The final phase requires China to open its border through successive reduction of quarantine controls for visitors. Once completed, China should achieve full liberalization by the end of next year.
However, the path to reopening will be bumpy and treacherous. This is especially true at the initial phase of the policy adjustment, with surging COVID cases potentially forcing local governments to go back and forth on COVID controls. The difficulty of getting the balancing right will create risks and volatility for the economy and markets. We are going through that turbulent phase right now, but we do not think this will derail Beijing's plan to eventually reopen the economy.
Besides the pandemic, the property market remains another wild card. With the help of more substantial policy support, and economic reopening boosting pent-up demand, we see the housing market gradually stabilize in 2023. However, we don't think activity will rebound strongly as many structural imbalances in the sector are yet to be resolved.
We think deteriorating global demand will turn China's exports from a strong growth contributor in the last two years to a drag on the economy in 2023. The loss of that growth engine will add to Beijing's resolve to free the economy from the grip of the pandemic.
Finally, we expect Beijing to keep its countercyclical policy accommodative amidst the economic headwinds and uncertainties. Even though the room for conventional easing is now limited, the policy efficacy could improve if economic reopening and stabilizing property market can help to unclog policy transmission channels.
Overall, we expect annual GDP growth to accelerate modestly to 5% next year from 3%. The key risk lies with the pandemic. Any delayed actions or mismanagement of the transition out of the Zero-COVID policy will be detrimental to the economy. In an adverse scenario, annual economic growth could drop to 3.5% or lower even with the help of a low base.
Shirley: For rest of Asia, 2022 has been a year of sound recovery in domestic demand and services sector following the easing of COVID-related restrictions and border reopening across the region.
We expect domestic demand to be the major driving force for regional growth in 2023. Recent data has pointed to a strong growth rebound in private consumption, which will likely continue but at a more gradual speed. In addition, services exports should provide a growing tailwind for economies that rely on tourism. We expect the domestic oriented economies such as India, Indonesia and Philippines to prove more resilient in this case.
On the external front, however, exports growth should come under further pressure as developed markets enter recession. Though we expect a moderate demand recovery from China in the 2H will partially offset some of these weaknesses. The export-dependent economies like Korea, Taiwan and Singapore will be most vulnerable.
On the contrary, the commodity exporters like Indonesia and Malaysia have benefited from rising energy and raw material prices this year. We expect this trend to carry into 2023 on still elevated commodity prices. While recent data have suggested some easing of inflationary pressure, risks still remain. Core inflation could stay sticky in countries like India, Philippines and Indonesia with upside risks to food price from adverse weather events. Weak currency could add imported inflation to some economies.
From a policy standpoint, a gradual easing of inflation and slowing economic growth should limit the extent of further monetary policy tightening. In our base case scenario, most Asian central banks are expected to press pause from Q2 onwards, except if there are major surprises from the Fed. Meanwhile fiscal consolidation will likely proceed cautiously as governments prioritize growth.
Overall, we forecast economic growth for Asia excluding China to moderate to 4.5% from 5.2% this year before edging up slightly to 4.8% in 2024.