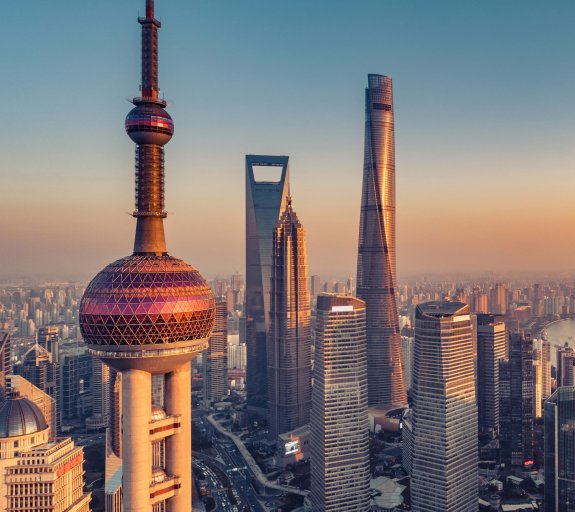 China Monthly update: What to expect from the 20th Party Congress
28 September 2022 (5 min read)
---
Full transcript:
Aidan: Hello, welcome to our monthly video. My name is Aidan Yao. I'm the senior emerging Asia economist at the AXA Investment Managers.
China is less than a month away from its most important political event in a decade. In this video, we discuss why investors need to pay attention to the Party Congress, what they should expect from it, and how those developments may mean for China's economy and financial markets.
Why should investors focus on this event?
The reasons are twofold.
First, these congresses of the Communist Party, which take place once every five years, are the most consequential political events in China. Past congresses have often marked important political leadership transitions and major direction changes of the nation.
Second, China is currently at major crossroads in many of its internal and external developments. Domestically, the nation is fighting an invisible, and very stealthy, enemy by the name of COVID-19, and the economy is suffering badly from the actions against it. The external development is also very challenging and complex, with growing tensions between China and the US in areas of trade, technology and geopolitics.
Investors naturally want to hear from China's leadership on their plan to navigate the nation through these choppy currents.
What should people expect from the 20th Party Congress?
The congress will kick start on October 16, and typically lasts for a week. There are two key developments to watch:
One is the leadership reshuffle. Even though President Xi is widely expected to stay on for another term as the nation's "Core Leader", there are at least two positions at the Party's all-powerful Politburo Standing Committee that will be reshuffled.
Beyond that, who will succeed Li Keqiang as the next Premier of the State Council and assume Liu He's role as one of China's top macro policy decision makers will be very consequential to the economy and markets for the years to come.
Second, investors need to pay attention to the Political Report delivered by President Xi at the Congress. This report is not short-term policy focused, and hence, won't go so far as elaborating what Beijing will do with the 'Zero Covid' policy or property market tightening. But the long-term development themes – to be conveyed by the Report – will likely serve as the guiding principles to many short-term decision-making.
What could the Congress bring to the economy and markets?
As said, the Congress is not a platform for detailed short-term policy announcement, but the leadership's confirmation to keep economic development at the center China's national rejuvenation – by continuing to open the economy, cutting carbon emissions and liberalizing the financial system – should help to ease investor concerns over China backpedaling on economic reforms. 
Insofar as short-term policies are concerned, events immediately after the Party Congress – the November Politburo meeting and the Central Economic Work Conference in December – could deliver important signals on Beijing's COVID, property market and economic policies in 2023.
Given how depressed the financial markets have been by policy uncertainties, a reduction of these uncertainties should help investors to refine their economic outlook and reprice financial market risks.
And if Beijing's energy and resources can be redirected to rescue the economy once the political changes are completed, the market should respond positively to an eventual rebound of economic growth. We hold an overall cautiously optimistic view on the party Congress and its subsequent events.
Thank you very much, and stay safe.