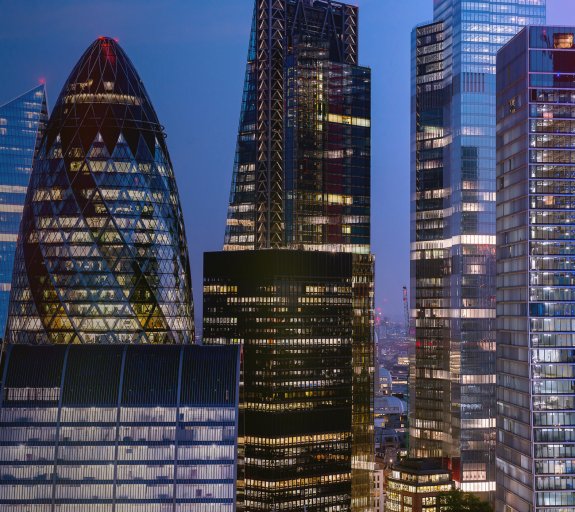 Investment Strategies
Alternatives
As a global leader in alternatives investing, we offer investment strategies and alternative funds across the whole spectrum, with key pillars in: real estate, private debt & alternative credit, and private equity & infrastructure.
We have a highly selective investment approach driven by disciplined and fundamental research, allowing us to identify relative value and illiquidity premium for the benefit of our clients. Active risk monitoring is fully embedded in our investment process and we have strong sourcing capabilities thanks to our size, experience, and long-standing relationships with market participants.
We're Europe's leading alternatives platform
We're a leading alternatives platform and one of the largest worldwide with key pillars in real estate4 , private debt5 , alternative credit6 , and private equity and infrastructure7 .
IzIgcmVhbCBlc3RhdGUgYXNzZXQgbWFuYWdlciBpbiBFdXJvcGUgYW5kICM3IHdvcmxkd2lkZTogQU5SRVYgLyBJTlJFViAvIE5DUkVJRiBGdW5kIE1hbmFnZXIgU3VydmV5IDIwMjAuIFJhbmtpbmdzIGJhc2VkIG9uIG5vbi1saXN0ZWQgZGlyZWN0IHJlYWwgZXN0YXRlIGFzc2V0cyB1bmRlciBtYW5hZ2VtZW50Lg==
IzUgd29ybGR3aWRlOiAyMDE5IFByaXZhdGUgRGVidCBJbnZlc3RvciBBbm51YWwgUmV2aWV3LCBEZWNlbWJlciAyMDE5IChiYXNlZCBvbiBjYXBpdGFsIHJhaXNlZCBvdmVyIGZpdmUgeWVhcnMpLg==
IzE6IFBFUkUgUkVEIDUwOiBSYW5raW5nIGJhc2VkIG9uIGNhcGl0YWwgcmFpc2VkIGZvciB0aGUgcHVycG9zZSBvZiByZWFsIGVzdGF0ZSBkZWJ0IGlzc3VhbmNlIGJldHdlZW4gMSBKYW51YXJ5IDIwMTUgYW5kIDMxIERlY2VtYmVyIDIwMTku
IzQgd29ybGR3aWRlIGNhcGl0YWwgcmFpc2VyIGluIHByaXZhdGUgZGVidDogMjAyMC4gUHJpdmF0ZSBEZWJ0IEludmVzdG9yIChQREkpIDEwMCBHbG9iYWwgQW5udWFsIFJldmlldywgRGVjZW1iZXIgMjAyMS4gUmFua2luZyBiYXNlZCBvbiBjYXBpdGFsIHJhaXNlZCBvdmVyIGZpdmUgeWVhcnMuIA==
30+ years experience
We have a successful track record spanning 30+ years and multiple market cycles. We've launched new products, such as impact investing and alternative funds, and have extensive expertise in business development.
Three key pillars
Our alternatives capability is structured around three investment platforms: Real Assets, Structured Finance, and Chorus.
At AXA IM Alts, we're able to offer our clients a truly long-term approach. We are convinced that long-term performance generation, which we have demonstrated over multiple market cycles, can only be achieved with a fundamental understanding and proximity to assets and a fully-embedded, ambitious ESG approach.
Isabelle Scemama
Global Head, Alts CEO, Real Assets
We manage more than €113 billion
8
on behalf of clients.
We invest in equity, debt, and infrastructure across different real asset classes, geographies, and via private and listed instruments.
From commingled alternative investment funds and joint ventures to separate accounts and tailor-made investment vehicles. We provide regional and country-specific strategies for clients.
360° view
Our approach provides us with a thorough understanding of relative value in real assets markets. This unique approach is critical when navigating across the different phases of market cycles, providing clients with agility in their real assets allocation.
30+ years experience
Our team of over 400 have decades of experience investing in real assets.
20+ countries
Our team covers over 20 countries around the world that combine in-depth, local knowledge with longstanding experience, strong convictions, and a thorough understanding of capital structure.
Contact us
Talk to us about alternatives
For structured finance, real assets, and other alternative investments.
Contact us
Structured finance
Structured finance has rapidly evolved into a significant part of the global financial system, as the demand for alternative sources of yield has become ever stronger.
Traditionally, most credit investors have been focused on public bond markets – which are a major channel for financing corporates and consumers' debt – but only represent a limited part of the credit universe. 
Structural changes in the credit market have opened up new opportunities for investors to broaden their credit allocation beyond traditional bond investing.
Our agile approach helps us quickly adapt to the risk and return needs of our clients. And our conviction-led approach to portfolio construction means our team can offer tailored investment solutions for each type of asset class.
AXA IM Chorus
Chorus is a hedge fund platform investing in liquid assets that aims to deliver attractive risk-adjusted returns, un-correlated with markets.
Why Chorus?
Chorus was set up in 2016 and is owned by its key employees (25%) and the AXA IM Group (75%).
Our team aims to generate absolute returns through a diversified set of investment strategies that are grounded in behavioural finance – offering clients a differentiated proposition with low correlation to traditional assets.
Our strategy
Our aim is to invest in liquid assets to deliver attractive risk-adjusted returns, un-correlated with markets:
We employ a research and technology driven systematic approach.
Have more than 25 professionals, based in Hong Kong and Paris10 .
Deploy both systematic macro and equity market neutral strategies.
QXMgb2YgU2VwdGVtYmVyIDIwMjE=
Investment in Alternatives involves risks including the loss of capital and some specific risks such as credit risk, liquidity risk, risks linked to method and model, counterparty risk, derivatives, volatility risk and geopolitical risk.