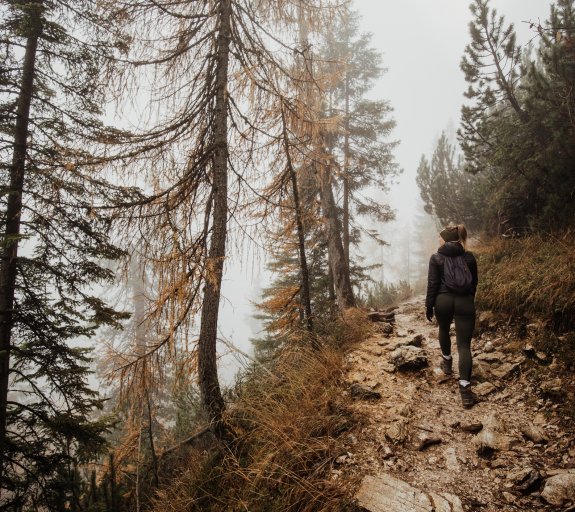 13 July 2021 (5 min read)
---
The focus on tackling climate change has not dissipated because of the coronavirus pandemic. In fact, we have witnessed quite the opposite. As countries start to recover, there is a real opportunity to build cleaner, healthier and more resilient economies. The pandemic seems to have unlocked our belief that things can go badly wrong if we don't tackle them. It has encouraged us to be bolder – we have seen a growing ambition to tackle climate change globally. This is the economic opportunity of the 21st century.
The Paris Agreement which came out of COP21 in 2015 set a target of limiting global warming to well below 2˚C, and pursuing below 1.5˚C, above pre-industrial levels. The agreement created a five-year ratchet for governments. COP26, in 2021, is the first real test of this five-year ratchet.
Currently we are heading for north of three degrees, which would be catastrophic in terms of human suffering and economic impact. Studies have suggested that a three-degree scenario would lead to a 18% to 20% reduction in global economic output[1]. The Intergovernmental Panel on Climate Change Special Report on Global Warming of 1.5˚C signals the devastating impacts on people, economies and the planet from just an extra half a degree of warming.
Getting to net zero by 2050 means halving global carbon emissions by 2030, and we haven't bent the curve yet. But there is good news. There is huge momentum at national level, with the US recently re-joining the Paris Agreement, and net-zero targets from countries including the US, China, UK and Japan. In addition, there is evidence that we are accelerating efforts to adapt and improve the resilience of communities and natural habitats around the world.
But for COP26 to be a success, we need to realise that there is still much more work to be done. We are making progress, but we need much more government ambition to stay within 1.5˚C. 
As a society we need to think how we make a transition which does not leave whole communities behind. It is very challenging, for example, where there are complete communities that were reliant on coal burning for generations. But we have enough time to plan and for employers and policymakers to work together to address this challenge.
In the UK for instance, the Green Jobs Taskforce has made a clear, bold commitment to supporting the just transition to a lower carbon economy, and we have seen massive investment commitments in the last few weeks from car manufacturers. The energy transition will require reskilling in the whole value chain from car manufacturing to repairs, and there is reskilling required in every sector.
Greening the recovery
Presently I believe there is still not enough greening of the recovery packages, and too much propping up of the old economy, rather than taking opportunity to ramp up the transition. Lots of capital is still going into heavy polluting industries rather than policymakers using this as an opportunity to pivot away from this.
Simultaneously we are seeing trillions of dollars being deployed in rich countries compared to a paucity of support for emerging and developing economies. I hope we will see more movement in terms of action on debt and allocation of special drawing rights – supplementary foreign exchange reserve assets maintained by the International Monetary Fund. Developing economies are where most of the infrastructure investment will be in the next 20 years, and that needs to be green, not brown.
We need to continue to mobilise finance. There has already been a commitment by rich countries to jointly mobilise at least $100bn dollars a year in climate finance[2] but we need to mobilise and drive much higher numbers of private finance alongside that.
We have launched a global Race to Zero campaign to rally leadership and support from the real economy. It currently involves 31 regions, 733 cities, 3,067 companies, 624 educational institutions, 173 investors and over 3,000 hospitals from 37 healthcare institutions. We have published climate action pathways to provide roadmaps to get to net zero in each sector and identified the key breakthrough in each – so we have very clear milestones.
We are also working closely with Mark Carney, UN Special Envoy on Climate Change and Finance and former Bank of England Governor, to launch the Glasgow Financial Alliance for Net Zero, where there are now 250 firms with over $88trn of assets committed to Race to Zero finance initiatives.
The finance sector's transition
The energy transition of course needs to be financed, so all this change needs to be underpinned by transformation in the finance sector. We are already seeing a shift from understanding climate risk and better disclosure (thanks to the work by the Task Force on Climate-Related Financial Disclosures) to a real focus on alignment, making sure all investment decisions are aligned with a net zero future.
Over 70% of the world economy is already committed to net zero but the next scientific reports that we are expecting in August will tell us we haven't done enough.
The finance sector has an important role to play in the run up to COP26. I would urge companies and financial firms to join the Race to Zero initiative. This includes finance sector-specific initiatives including the Net Zero Asset Managers Initiative and the UN-convened Net Zero Asset Owner Alliance – or whichever net zero leadership initiative is appropriate for their organisation. A lot of capital is required to decarbonise certain sectors and we need an emphasis on credible near-term targets, alongside big challenges like phasing out coal and curbing deforestation. We are at an inflection point and the transition is inevitable. You can't wait for others to move first. This is one race where we need everybody to be in to win.
---
Nigel Topping was appointed by the UK Government as its High-Level Climate Action Champion ahead of UN climate talks, COP26. Previously, he was CEO of We Mean Business, a coalition of businesses working to accelerate the transition to a zero-carbon economy. Nigel was speaking to AXA IM clients as part of a webinar in our Tomorrow: Reinvented responsible investing series.